THIS IS AN AMAZING UNIT! SUPER EASY TO USE AND INSTANT RESULTS! I LOVE IT!
5★ Customer Review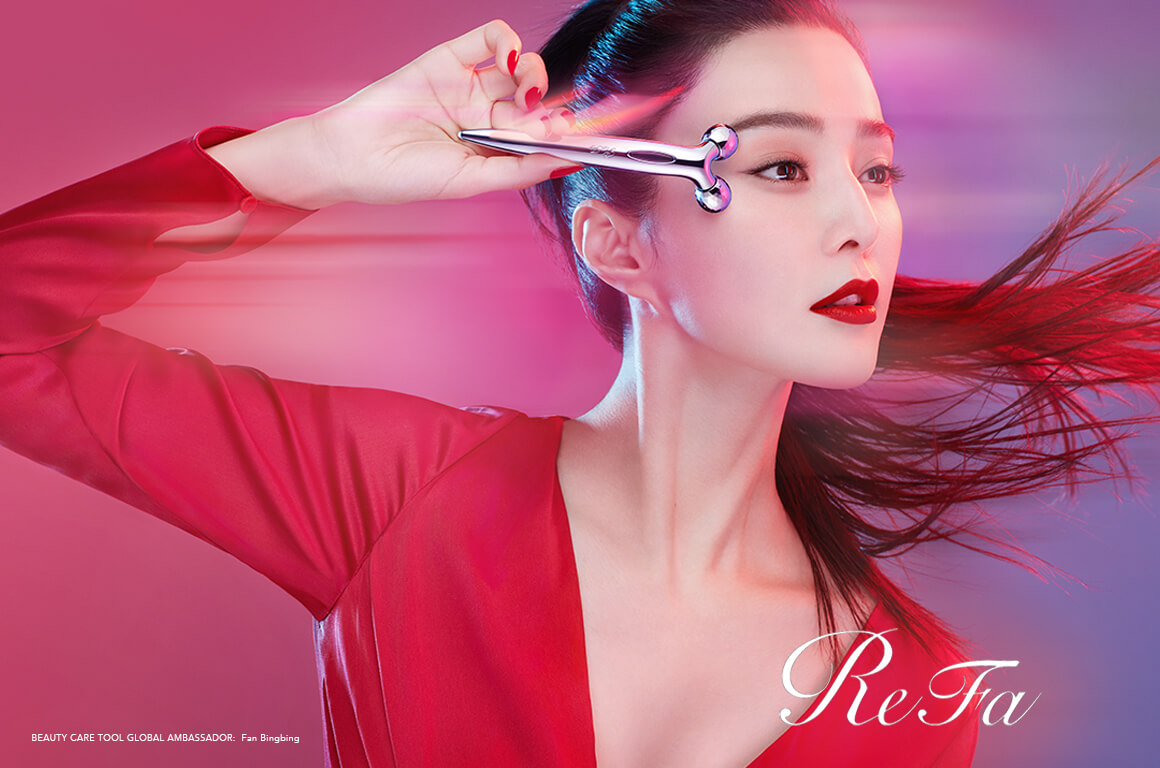 About The Brand
Established in 2009, ReFa has since sold over 4 million units to people across the globe. With a high level of craftsmanship and expertly-engineered devices, ReFa's team are passionate about ensuring that you receive products which really make a difference. The 360-degree platinum rollers have been vigorously tested to replicate the deep kneading sensations of a professional and have been meticulously calibrated to the nearest 1/100mm – offering you the most effective treatment.
ReFa's high standards can be seen in all of their devices. The rollers in each of the Carat devices have been separated by 11mm exactly to avoid skin irritation by gripping too hard. Each device also boasts a solar panel on the handle which works to feed the device with a gentle microcurrent to expertly target the muscle beneath the skin, all without the need for batteries or charging. With United Beauty at the heart of the brand, ReFa are continually evolving to change the shape of beauty by creating truly innovative beauty devices which bring ground-breaking new ideas to the market.
ReFa
ReFa is available to buy now on SkinCareRX with free shipping. Discover the leading technology used in ReFa roller products which help to smooth, tone and firm skin on the face and body, helping to achieve a more youthful and flawless complexion. Browse our full range of Refa facial rollers. Start your collection with the ReFa CARAT Platinum Electronic Roller; a hand-held device that replicates the massage of estheticians during salon facials.